2019年01月03日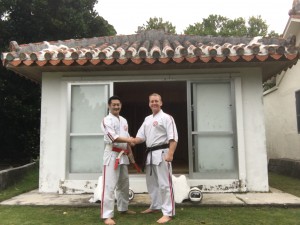 New Year Greetings
Thank you for long years of contribution to World Koshiki Karatedo Federation.
This year we keep welcome new individual members for establish more strong Karatedo network.
11th August 2019 will invite all of you to Okinawa the birth place of Karate.
It is great oppotunity to lern Okinawan food, music, history and culture for your deep understanding Karatedo.
I hope we together at Okinawa to promote Koshiki Karatedo system which safty and clear gudgement.
ARIGATOU GOZAIMASU
Sicerely yours
Prof. Masamitsu Kudaka
Chairman World Koshiki Karatedo Federation
---