Algeria Koshiki Karatedo Federation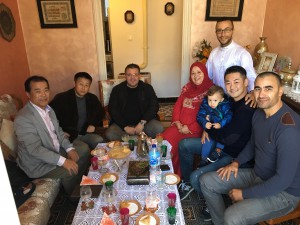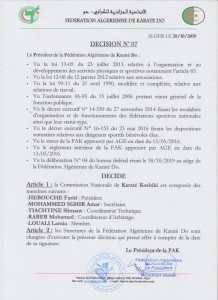 Dear Sirs,
It is great pleasure to announce
2019 Official WKKF Koshiki Karatedo recognition.
We are appreciate for your long time contribution.
Congratulations
National Koshiki Karatedo Commission
Mr. Farid Hebouche
Mr. Mohammed Sghir Amar
Mr. Tiachtine Slimane
Mr. Raber Mohammed
Ms. Lamia Louali
is officially affiliated and registered with World Koshiki Karatedo Federation,
Tokyo, JAPAN and appointed as the W.K.K.F. Representative in Algeria.
Prof. Masamitsu KUDAKA, HANSHI 8th Dan
Chairman World Koshiki Karatedo Federation