The EMPEROR CHINGGHIS KHAAN -CUP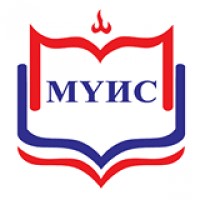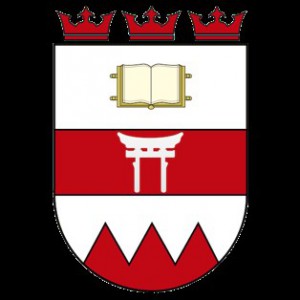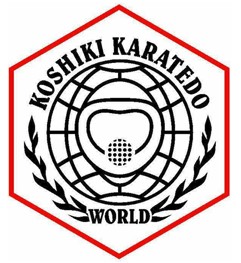 Dear, Shihan, Sensei and All of Associate and Supporters,
As you know , Last year Mongolian National University have been invited SO-SHIHAN DR. Masayuki KUKAN HISATAKA, KENSEI 10th Dan, world -renowned, Founder of World KOSHIKI KARATEDO Federation, Consequently, we are enthusiastically studying and practicing at the Faculty of Super KARATEDO for not only educate Mongolian youths , serve as " a global training center" for academic study and scientific training to educate students and produce teachers from around world as well as the International Super KARATEDO Instructor ,Professor and International S.P.KARATE Security Advisors
In this opportunity, once again, we are going to organizing The EMPEROR CHINGGHIS KHAAN -CUP, Super KARATEDO Tournament and aim to make popularize the Super KARATEDO in Mongolia and throughout the Five Continental
So please, we are eager to ask you, SENPAI, SHIHAN, SENSEI and Associate from Foreign Countries to come and, guidance to supports us -Mongolian Super KARATEDO practitioners which is the Organize in this prestigious big Event.
Specially, Chairman MUNKHBAT. L SENSEI 's Special Awards "Prize Money "to the Winner;
-The First place to the one-year FREE School Expenses of Mongolia National University,
-the Second Place Winner, to the half of Year FREE School Expenses of M.N.U.
-the Third place Winner, to the quarter of Year FREE School Expenses of M.N.U.
President of Tournament;
SENSEI MUNKHBAT. L, Chairman, Mongolian National University
Chairman of Organizing Committee;
Professor BYAMBAJARGAL BYAMBAJAV, Director, School of Information Technology and
Design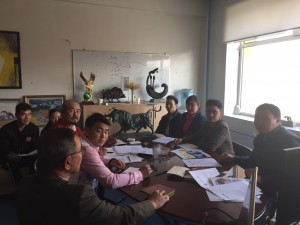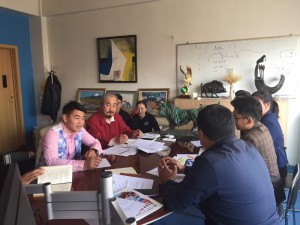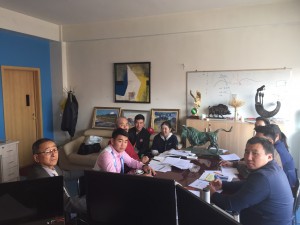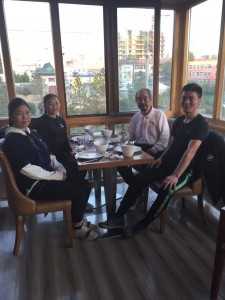 Guidelines of the Super Karate
Mongolian Open KOSHIKI KARATEDO Championship
THE EMPEROR CHINGGHIS KHAAN – CUP
Organized by The Mongolian National University,
Co-organizer; World KOSHIKI KARATEDO Federation and KARATEDO UNIVERSITY
We are happy to announce , once again, Shihan Chairman MUNKHBAT L , and Professor Khishigdavaa TUVSHINJARGAL , Mongolia National University are
organize the " Enperor ChingGhis Khan -Cup" Super Karate-do Championships.
So-Shihan Dr. Masayuki KUKAN HISATAKA, KENSEI 10th Dan, the world-renowned Highest Dan degree holder of KARATEDO in the World ,Head-Profssor , the Faculty of Super Karate-do -International S.P. Karate Security Special Course of Mongolian National University
Shuseki Shihan Professor Masamitsu KUDAKA ,HANSHI 8th Dan ,Ten-Times World Champions in KUMITE Competition and KATA Contest ,Chairman ,World KOSHIKI KARATEDO Federation
,Shihan Dr. Jeffrey HENDERSON ,KYOSHI 7 th Dan, Dean of the Academic Faculity, KARATEDO UNIVERSITY ,
Shihan Dr. Hitoshi NAMEKATA , HANSHI 8th Dan,Three Times World Champions in KATA BUNKAI KUMITE Contest
Shihan Professor Miichael COLEMAN ,KYOSHI 7th Dan, World and Japan Champions in KOSHIKI Contact KUMITE SHIAI are conduct to given the lecture and teachings for official W.K.K.F, Super KARATEDO Seminars to be held in Ulaanbaatar, Mongolia on October, Friday the 11th , Saturday the 12th, and Sunday the 13th, 2019.
We cordially invite you and your students to attend and participate in this prestigious Events which are attract the over millions of karate-do practitionors in the world. We hope you will lend your support for success of this venture as it will be open to all of you who concern with the development of themselves and their Art as well as Sports -Super Karate-do and BUDO Culture .
The Purpose of the Tournament
To develop and popularize Super Karate-do in Mongolia, as well as throughout Five continents
To make advansment of the Health Education and Moral Edcation for children and youth
Winners of the tournament may represent your national teams to participate -World Junior Grand Plix-Super Karate Championships in OKINAWA -the birth place of Karate and Super Karate World Grand Prix in URAYASU Chiba Japan
Principal Organizer
Mongolian National University
Official website: mnu@edu.mn
Chairman, BYAMBAJARGAL BYAMBAJAV
E-mail ; bb@mnun.edu.mn,
Tel ; +976-91919167
Co-Organizers
The World KOSHIKI KARATEDO Federation
Shihan Professor MASAMITSU KUDAKA, HANSHI 8th Dan,
E-mail ; masamittsu@hotmail.com , Tel ; +81-09-8720-7003
KARATEDO University, Switzerland & Japan
Shihan Dr. Jeffrey Henderson, KYOSHI 7th Dan, Dean of the
Academic faculty
E-mail ; dr.henderson@monarch-university.ch ,
Tel; 1-438-764-5403
Mongolian Super KARATEDO Organization
Chairman, BYAMBAJARGAL BYAMBAJAV
E-mail ; bb@mnun.edu.mn,
Tel ; +976-91919167
Karate Federation of Mongolian Olympics
Mongolian Olympic Committee 2019
Schedule of the Tournament & Official WKKF Super KARATEDO Seminars and Workshops
October 11th: Friday: Official International Dan Degree Diploma
Seminar
October 12th: Saturday: Official International Referees Certification Seminar
October 13th, Sunday: Official International Instructor Licensee
Seminar
Tournament Location
Mongolian National University -MNU Tower, Bayangol district 11th
khoroo, Baruun tasgan, Ulaanbaatar, Mongolia
Registration Date
Registration will be held in the Mongolian National University until
September 30, 2019
Competition Age Groups
The competition is organized between age of 16-17 and 18-40.
Type of Competition
Super KARATEDO – Kumite Competition –Individual
Classic Kata Contest – Individual
a, Senior Men, b, Senior Women, c, Junior Boy, d, Junior, Girl
Team Competitions:
-Adult Team: Man & Women – Three persons for each Team
KATA -BUNKAI Kumite Contest:
-Three-person teams (any age or gender) to perform
-Prearranged KATA BUNKAI Kumite
-Each person represents:
a) unarmed (Go-ho) = Punch, Kick & Strike techniques
b) unarmed (Ju-ho) =Throw, Armlock & Strangle
techniques, and
c) armed (BUKI -ho) =Bo (Long Staff) & BOKKEN (Wooden
Sword
KUMITE
КATA
Age

16-17

Weight (kg)
Age

16-17

Weight (kg)
Male (Boys)

63.5 – 73.0
Male (Boys)

Female (Girls)
54.0 – 61.0
Female (Girls)

Age

18-39

Weight (kg)
Age

18-39

Weight (kg)
Adult Male

63.5 – 73.0

73.0 – 82.0

+82.0

Adult Male

Adult Female
-54.0 -61.0

+61.0

Adult Female
Registration Fee
Mongolian Athlete – $ 50.00
Other Athletes – $ 100.00
Note: Registration fee includes seminar and tournament fee.
TOURNAMENT RULES
The Competition will be held in accordance with the rules of the World Koshiki Karatedo Federation. All athletes and coaches participating in the event must participate in the seminars.
For more information please contact us at 89180800.
Special Adviser ; SO-SHIHAN DR. Masayuki KUKAN HISATAKA , KENSEI 10 th Dan , E-mail ; HISATAKA koshiki@jp.bigplanet.com,
Tel; +81-90-7719-8283, please you can call, any time
Technical Advisory, Weight Watch and Lottery
Weigh-In of athletes shall be between 9:00 am and 3:00 pm on October 11, 2019.
Technical workshops and seminars will be between 3:00 pm and 6:00 pm on October 11, 2019.
Athletes need to bring, athletic titles and certificates, identity cards, birth certificates, passports, health insurance book, ID cards, profile photograph.
Official Accommodation
office Hotel & Restaurant
Mongolia, Ulaanbaatar City, Bayangel Distrect 16-r khoroo, Gardan street
Tel: 976-93221313, 93228989
Web: Officehotel.mn
Room Price:

Standard: US$ 28.00
Deluxe: US$ 40.00
Suite: US$ 55.00

Meal: Lunch & Dinner – US$-15.00
WISHING YOU THE BEST SUCCESS
MONGOLIAN NATIONAL UNIVERISTY
KARATE FEDERATION OF MONGOLIAN OLYMPICS
WORLD KOSHIKI KARATEDO FEDERATION
KARATEO UNIVERSITY –Switzerland & Japan–